Adopt a Wolf Pup from the Sanctuary!
Our youngest rescues are now available for symbolic adoption!
Adoption packages make great gifts!  Adoption orders must be placed by no later than Monday November 12 in order to receive them before Christmas!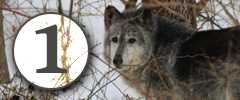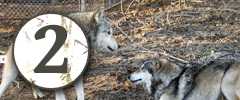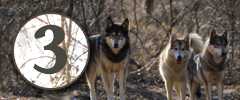 Adoptions take 4-6 weeks to process since each one is personalized for the recipient.
Adopt a Wolf Pup
$45.00
Here is what the Adoption Package currently includes:
A personalized adoption certificate
A 4×6 professional photo of the adopted wolf
A letter from the wolf describing their history and personality
A letter from Sanctuary's founder with a general update about the sanctuary. *Note: any personalized messages will be included here as well
A fact sheet with information about gray wolf behavior and biology
Contributions to Wolf Sanctuary of PA's Adopt a Wolf symbolic adoption is $45 and helps the Sanctuary to preserve grounds and protect its animals. Adopt a Wolf for yourself or order an Adopt a Wolf as a gift. Help make a difference for animals – Adopt a Wolf Today!
It's easy to adopt a wolf pup by sending a check.
Simply write us a letter and send it along with a check in the amount of $45 per adoption to:
Wolf Sanctuary of Pennsylvania
465 Speedwell Forge Rd.
Lititz, Pa. 17543
Your letter should tell us which wolf you want to adopt (see our family page for names), the adoptive parent's name and where we should mail the adoption. If we are to mail it directly to the recipient be sure to tell us if you want a special note to be enclosed.