We maintain the well-being of the Wolves only through your generous support.
Become a Member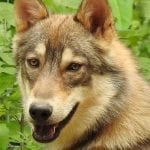 Join our membership program to support Speedwell's wolves and get exclusive membership benefits.
Adopt a Wolf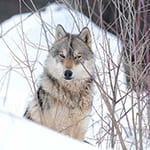 Adopt a Wolf from Wolf Sanctuary of PA and make a difference for our wolves and their environment.
Wolf adoptions make great gifts and can be sent directly to the recipient.
Make a Donation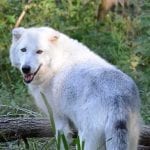 Donations are vital to the sanctuary and every donation helps us secure the health of our wolves and save the lives of those yet to come under our care. Your contributions, donations, and services are fully tax-deductible.
Purchase Gift Certificates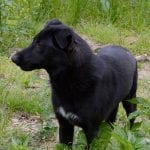 The gift of nature and education is something your friends or family will cherish.
Certificates can be used for tours, donations or gift shop items.
Wolf Sanctuary by Chuck Rineer
Bring the spirit of the Wolves of Speedwell to your home with this captivating photography book by Chuck Rineer. See the hidden details of wolf life, follow the wolves through the seasons, and go behind-the-scenes of Wolf Sanctuary of PA.
Orders are restricted to the U.S.  However if you would like one shipped internationally please call us at 717-626-4617.
A percentage of the proceeds from this book purchased through our website benefit the wolves. Please allow up to 4 weeks for shipment.