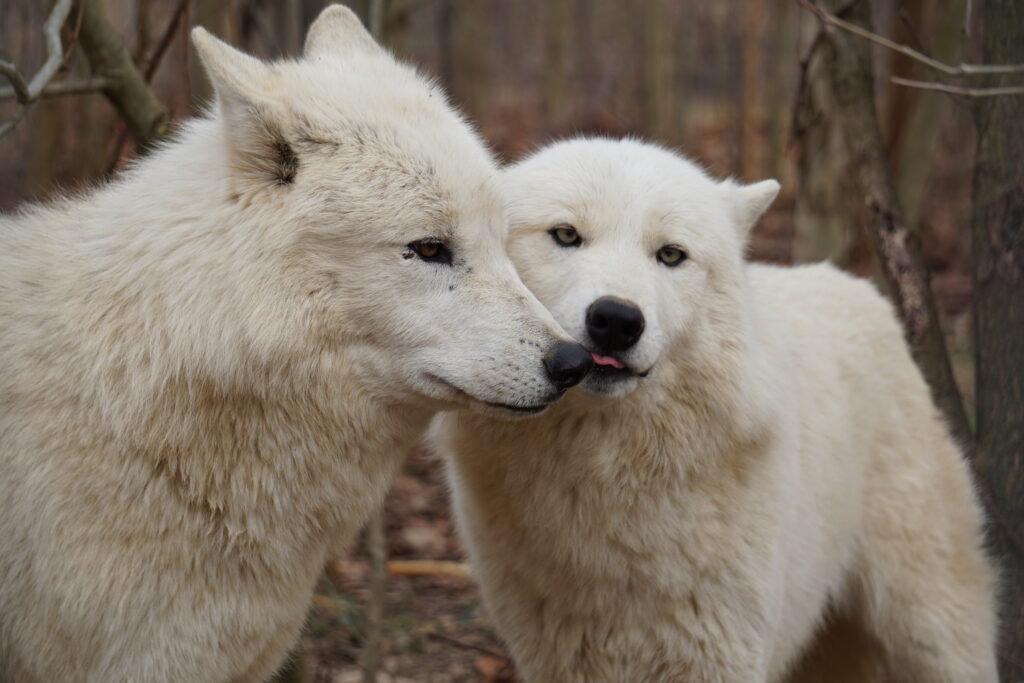 Breeding season for wolves takes place during the winter, usually from January to late March. During this time, tensions can run high, especially amongst the females in the pack as they begin to compete with each other. Despite our animals being spayed and neutered, their moods and behaviors tend to still fall into this seasonal rhythm, which can cause changes in pack dynamics with heartbreaking consequences.
This winter, the Serenity Pack began having issues as we moved into this seasonal behavioral shift. While Violet had been in an Omega role in the pack for some time, her sister Freya began pressing her more than usual. In the past, the dominance display would end once Violet showed submission, but this year the tensions escalated. Before we could intervene, Violet was wounded on her side. Luckily our veterinarian could come quickly! Dr. King was able to clean and sew the wound. Now Violet is on medications to help with the healing process and is safely back with her family! She continues to do very well.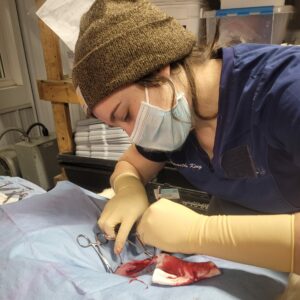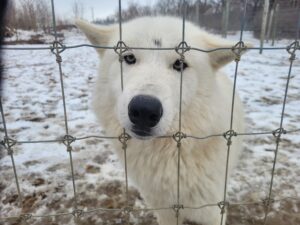 With heartfelt reluctance, we had to make the difficult decision to separate her sister, Freya, from the pack. After their last encounter, it became clear that Freya had been ousted from the pack and this time she was not welcomed back. Because of this, we had to step in to intervene to move her. Since Freya was moved, the tensions in the rest of the pack have subsided. Freya is faring well though she is very lonely. We have been visiting her to keep her company and we are working hard to find a suitable pack mate for her so that she is not alone.
Donations from our supporters allow us to give our wolves, like Violet and Freya, the best medical attention possible and provide us the opportunity to be able to take action quickly in the event of an emergency like what happened between these two sisters this year. To support their medical treatment, consider making a donation today. You can also adopt Violet, Freya, or any of the members of the Serenity Pack to support them and to receive any updates about them. Thank you to all those who continue to help us to care for the wolves.